The Google calendar hides many functions that we can use to get the most out of it. Thanks to this application, also available on the web, we can keep our agenda well organized and avoid missing any important event.
Therefore, we are going to show you The best tricks for you to master Google Calendar although you can also combine it with other applications or explore some of these alternatives that are equally valid.
Show only events from one account: don't fill your calendar with reminders
We start the tricks for Calendar with something very simple but that not everyone realizes: you can show the events, tasks and reminders of all accounts from Google that you have synchronized on your phone. However, this can make our calendar somewhat more confusing when we are looking for something in particular.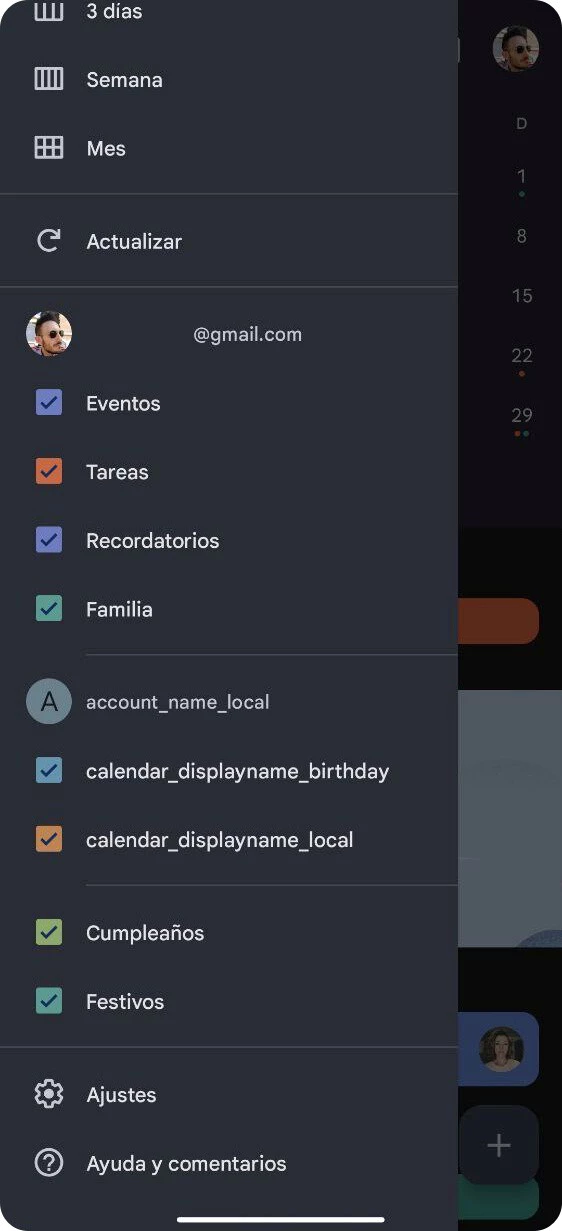 To change it, pull down the side menu by flicking from left to right. Or by touching the button with the three horizontal lines that appears in the upper left corner. From there you can use the toggles to disable items from other accounts.
Change the color of each event to recognize them more easily
Colors help us identify distinct eventsthis is necessary if we give it much use and we have our agenda full of items.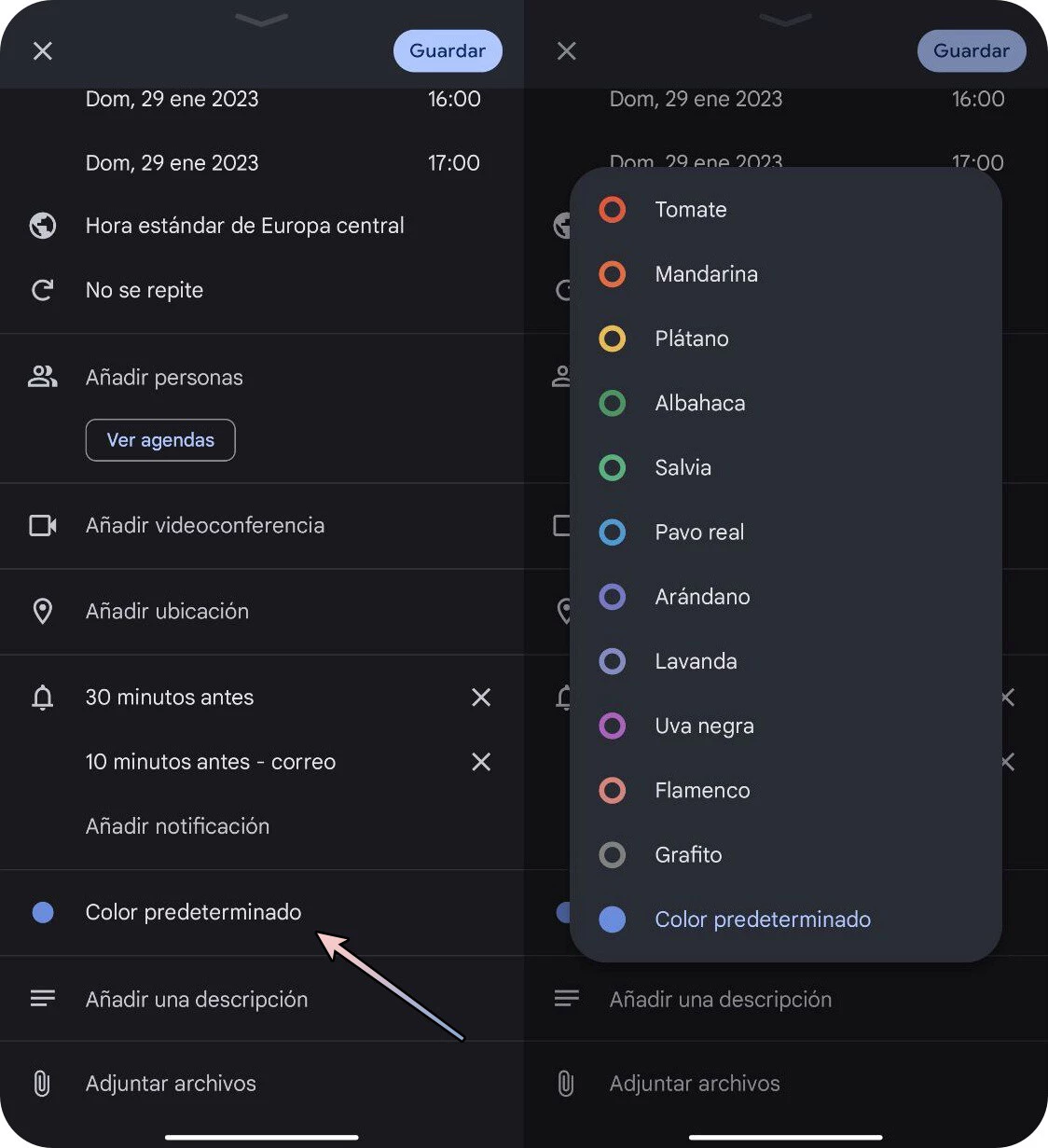 From the edition of an event, we can change its color if we scroll down. We must click on "Default color" to toggle it.
When does your week start? Set the start day
If you consider that your week does not start with the bloody Monday, You can change this information so that the procedures in Calendar are simpler and more effective. To do this, go to Settings> General and there you will see the option "First day of the week".
You can mark any day of the week as start and from that moment, the calendar will consider that the day that starts the weeks is the one you have selected.
Turn calendar notifications on or off on a device
In the same settings section, You can turn notifications on or off at will. If you are using a tablet and do not want notifications to reach you, turn them off. This change won't affect any other devices you use Calendar with your account on.
Secondly, you can configure notifications in a more advanced waysince the app separates the alerts from Calendar and Tasks, the other application to manage tasks from Google.
Switch views to manage your day
In the calendar overview, you can change what you're seeing on the screen. Sometimes, it is better to take a look at the events that we have in a day.
To change the display, tap on the round icon with the number of the day of the month. This way you will be able to see in detail what awaits you each day of the week, which will now show off with time slots that delimit our tasks and reminders.
Repeat a reminder to infinity
In case we need create a recurring eventwe can make it repeat to infinity, or rather until the date we need it.
Just create an event and on the same configuration screen, tap on "Do not repeat" to change this function. The available options are "Every day/week/month/year" or, on the contrary, customize the end date. You will automatically see the event repeated so as not to forget it.
Use a keyword to use the magic words
A peculiar feature of Google Calendar is the magic words feature. You may be wondering what they consist of: well, when we create a new event with keywords like "barbecue" or "party", the same application will add a related background to the event tab.
This is nothing more than an added customization that makes it more attractive adding flagged events. It also helps us to identify you in a more direct way.
Duplicate an event quickly
On more than one occasion I have wanted to repeat a reminder for a few days, until I finished it. Usually, it was creating as many events as i needed but there is a faster solution.
When we enter the tab of an event, if we touch on the more options menu illustrated with three points arranged vertically, we can duplicate it and thus save time. It's a trick I recently discovered and it has streamlined how I use Calendar to go about my day.
Use the search engine to find any item on your calendar
We forget that Google Calendar has a powerful search engine. By having a calendar full of reminders, you may not find a family member's birthday or the next party you have planned.
Tap the magnifying glass icon at the top of your calendar, then you can enter any keyword or term that identifies what you were looking for. The search makes it much easier for us to find events if we are in high demand.
Share events and reminders with your contacts
Like other apps, the social aspect is important and Google did not forget about it. When generating an event, we can share it with the contacts we have in the same Google account. They will receive a notification notifying them of a new event.
On the creation screen, tap on "Add people" and search your contacts the people you want to add. That way you won't be the only one who forgets something important.
Schedule your video calls with Meet and respond with your assistance
Another feature that is shared between the different services that make up the Google ecosystem are Google Meet video calls. In the event that you use Meet to hold work or study meetings, you can add them to the calendar so you don't miss them.
This way, You and all those invited to the call will have the date and time on your calendar corresponding to this. Making the process of sharing it easier so that it reaches everyone involved.
Set up quick replies
quick answers They serve us to give an answer to other users. By sharing an event, we can communicate with the other guests of the event.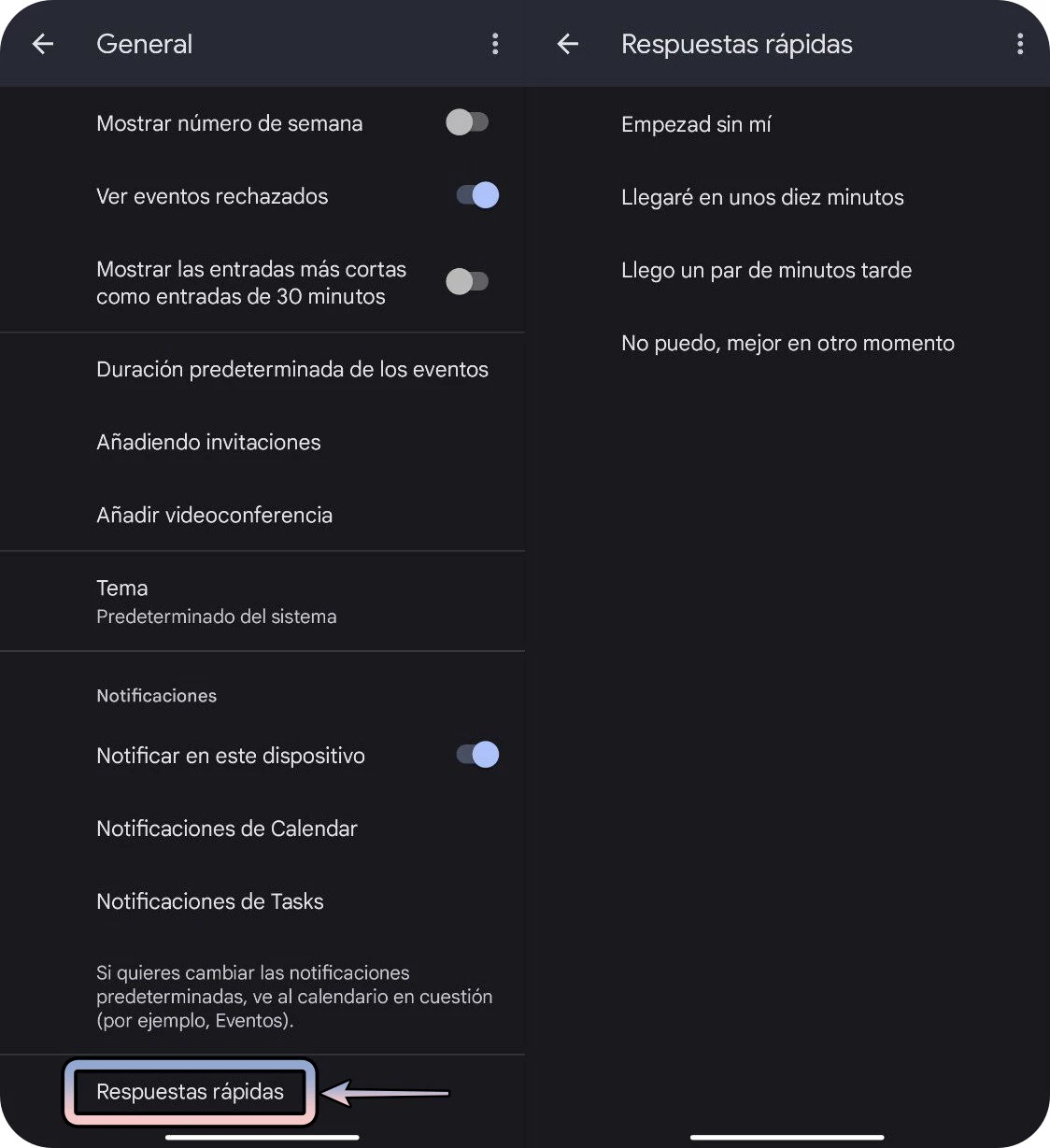 But if you run out of time, you can use quick replies to avoid typing the message. You can configure them to your liking if you go to Settings> General> Quick responses.
Change the region or time zone of your events
This trick is very useful if we share a calendar with other users who live a certain distance from us. When you are creating an event, tap on the globe iconon the next screen you will see a time zone search engine.
Default, your region will appear but you can modify it if you need it. In this way, you will change the time zone before placing the date. Of course, do not worry because each person will see the schedule corresponding to their location.
Receive an email with your calendar notifications
Accessing the calendar every time we need it can make us forget a reminder. For it, there are notifications by mail.
To create an event that also reaches each person's mail, we must tap on "Add notification" that appears on the event creation screen, right next to the bell icon. There you can adjust how long before you will receive a notification on the phone and in the same way, in the mail.
Attach related files
If we are going to summon our friends for a party, you may have made a shopping list, which you can even create using the Google Assistant. Well then, if you want to share it with everyone you can do it through Calendar.
When you create the event with your data and information, you can make use of the "Attach files" function. So you can add any type of file such as photos of the event or the happy shopping list.
Locate your events so you don't arrive late
Other events are directly related to a particular location. Thanks to the convergence with Google Maps, your calendar can show map locations.
This addition is also located in the same file of each event, when modifying it or creating a new one, Click on "Add location". Then, use the search engine to mark the street, building, or place where the event will take place.
Do not forget the birthday of your friends and family
A server has a bad memory to remember the birthdays of those closest to him. Fortunately, Google Calendar notifies me of these dates indicated in advance.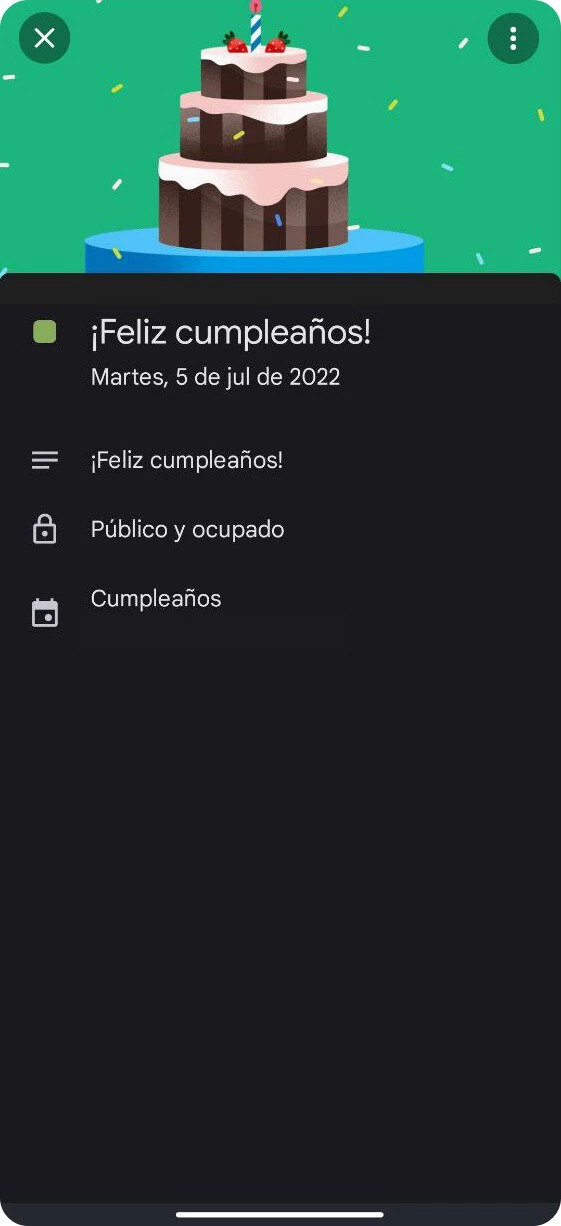 If your Google contacts have their date of birth public, your calendar will show the birthdays of each of them. So you will not forget your own.
Use alternate calendars
Did you know that our calendar is called the Gregorian? There are some more calendars belonging to other cultures and regions such as the Jewish or the traditional Chinese. The Google calendar application contemplates all these.
Still not very useful, but you may need to know this function found in Settings > General > Alternative calendar.
Put the beautiful calendar widget on your home screen
By installing the Google Calendar app, our mobile will have an attractive widget that will inform us from the home screen of all the events and reminders that we have added.
You may adjust your size to fit the free space you have on the screen. It has a very nice design, in the style of Material You in Android 13.
Mark tasks as done with a simple gesture
There are some times of the day when we go with the 'turbo' activated. Haste makes us rush, that's why you can mark your tasks as finished using a gesture.
On the main calendar screen, touch and drag the event you want to end to the right, in this way you will not have to delve deeper into the application. A simple but effective trick.
Create new events with Google Assistant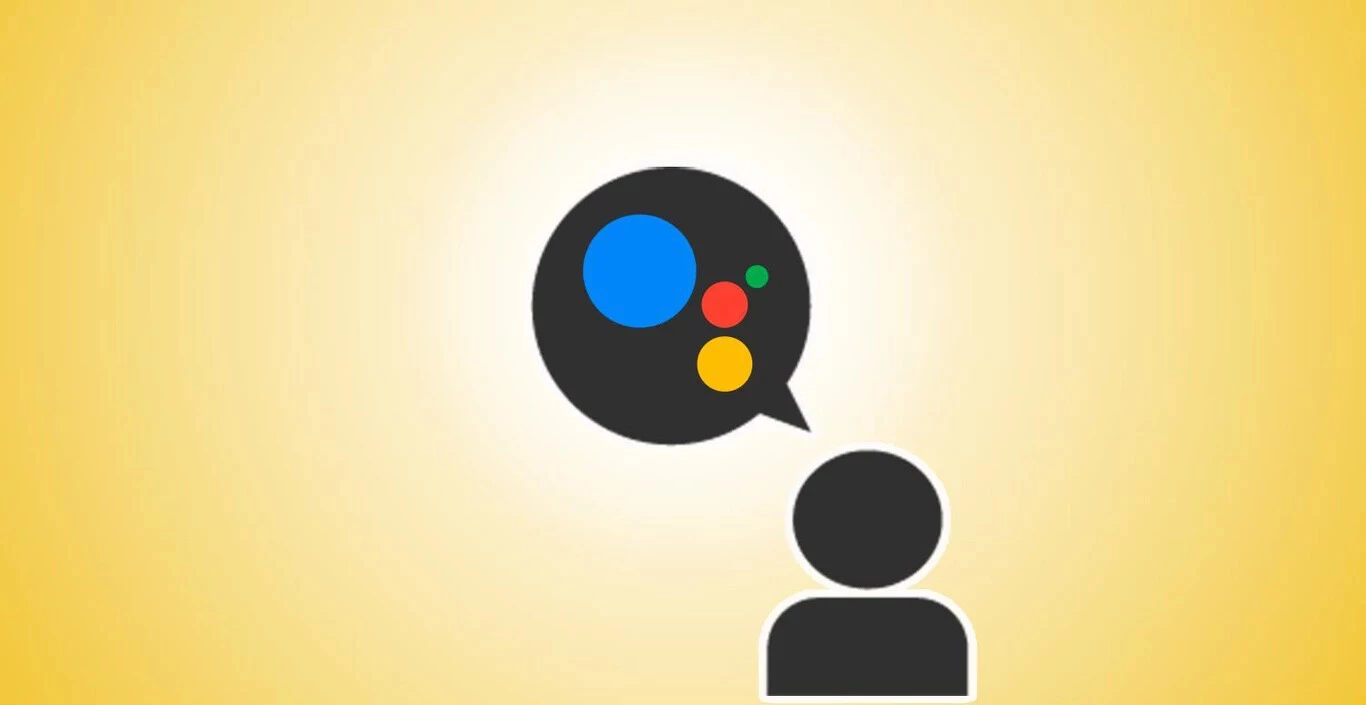 The same way, we can create events with the Google Assistant. The integration of Calendar with the rest of the Mountain View company's services is exquisite.
In addition to its many commands, simply with our voice we can tell Google to create an event for uschoosing the place, reason and date.
We have become experts in the favorite mobile calendar app. Google makes our lives easier with its calendar, but thanks to these tricks we can get the most out of everything it offers.